Classic Comfort

Open a jar of HomePlate Creamy Peanut Butter, spread it thick on a slice of warm, chewy toast and you will instantly be taken back to the happiest days of youth. Whether treating your own kids to a healthier version of your own childhood or treating yourself to a mid-hike burst of comforting energy, our creamy peanut butter is here to let feel at home.

Our peanut butter is gluten-free, low carb, and made with all-natural, responsibly sourced ingredients.
Ingredients: Dry roasted peanuts, cane sugar, palm fruit oil, salt.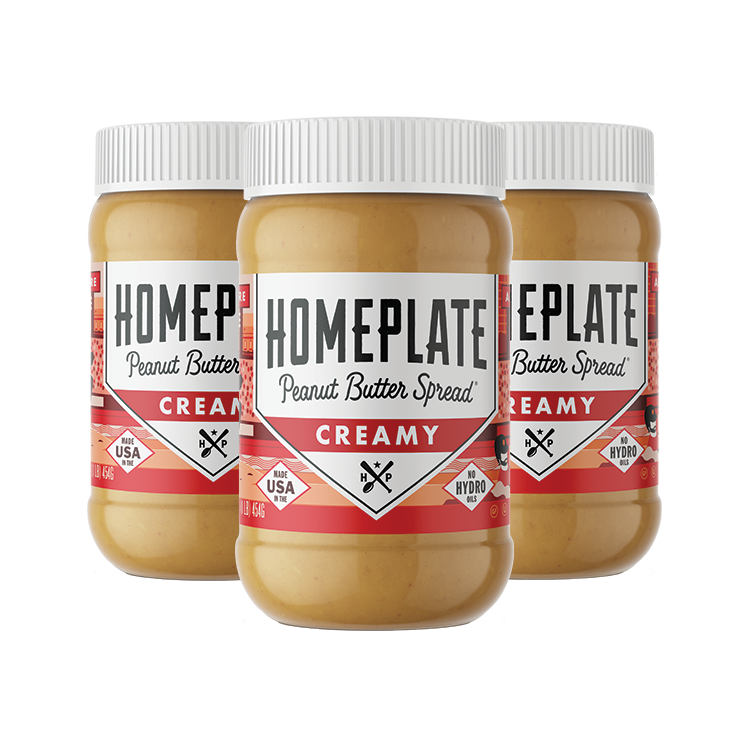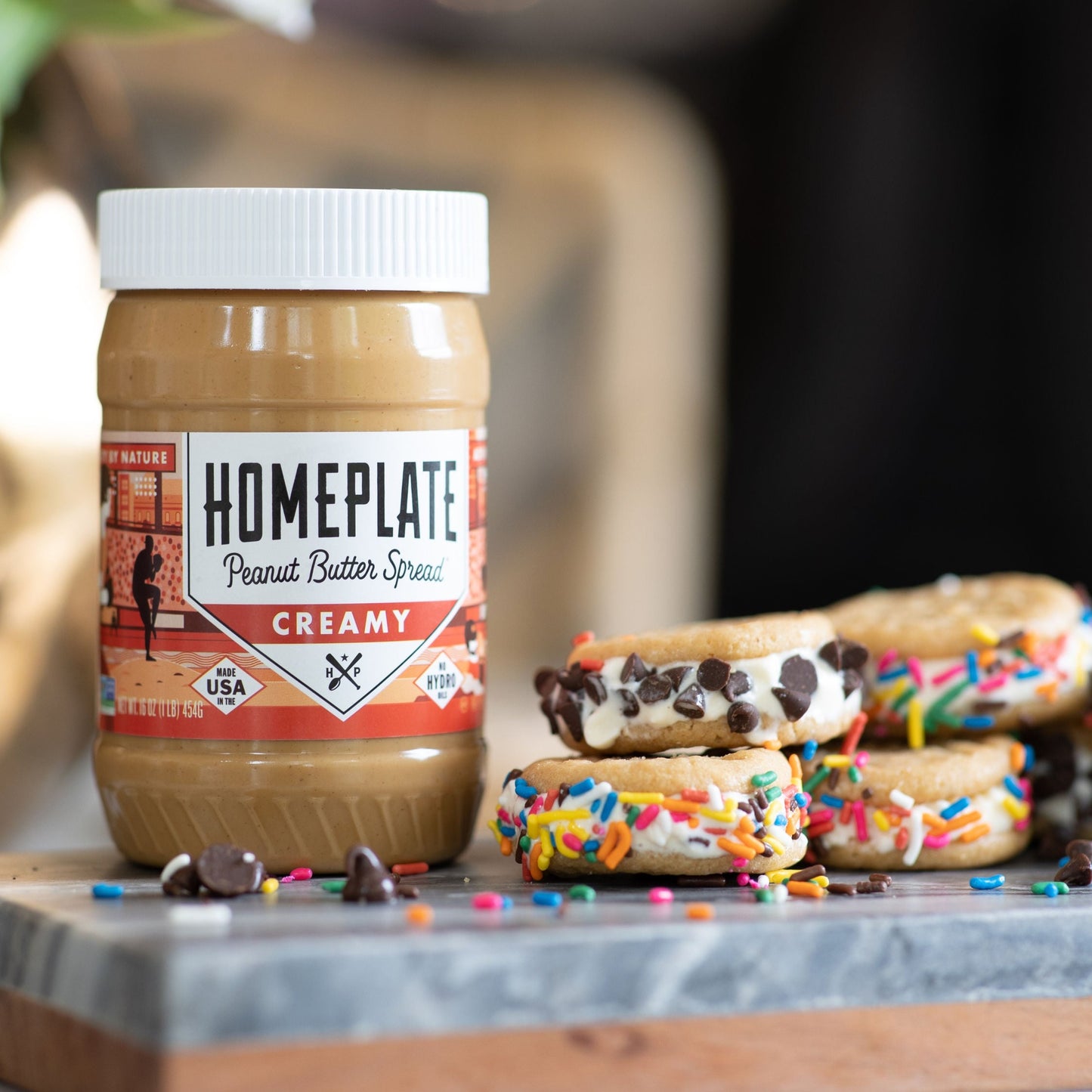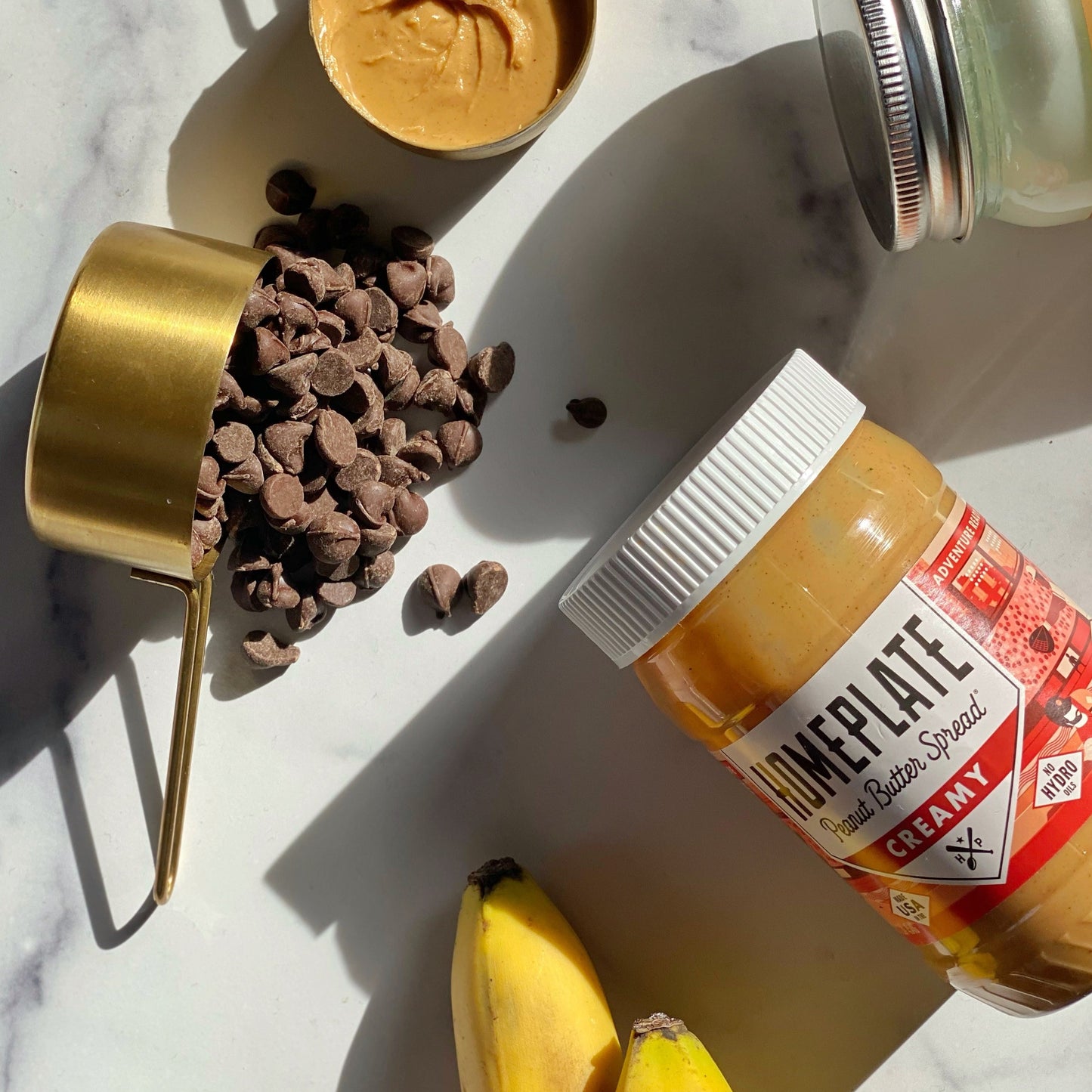 Try Them All
HONEY

Ingredients: Dry roasted peanuts, cane sugar, honey, palm fruit oil, salt.

Regular price

Sale price

$22.99 USD

Unit price

per

CRUNCHY

Ingredients: Dry roasted peanuts, cane sugar, palm fruit oil, salt

Regular price

Sale price

$22.99 USD

Unit price

per

MIXED

Ingredients: Dry roasted peanuts, cane sugar, (honey), palm fruit oil, salt

Regular price

Sale price

$22.99 USD

Unit price

per