Naturally Sweet
Our #1 seller is NOW in on-the-go packets! Limited quantity. Squeeze on an apple, a granola bar, or straight from the packet! HomePlate Honey Peanut Butter adds a delicious dose of protein to any snack throughout the day. Keep a box in your desk drawer as a naturally sweet swap for candy. Stock up the pantry for easy lunchbox gems that the kids - and grown ups - will love. 
HomePlate Peanut Butter that can power you through any activity, supplying that taste of home along with the protein and calories that your body needs to play hard.
Ingredients: Dry roasted peanuts, cane sugar, honey, palm fruit oil, salt.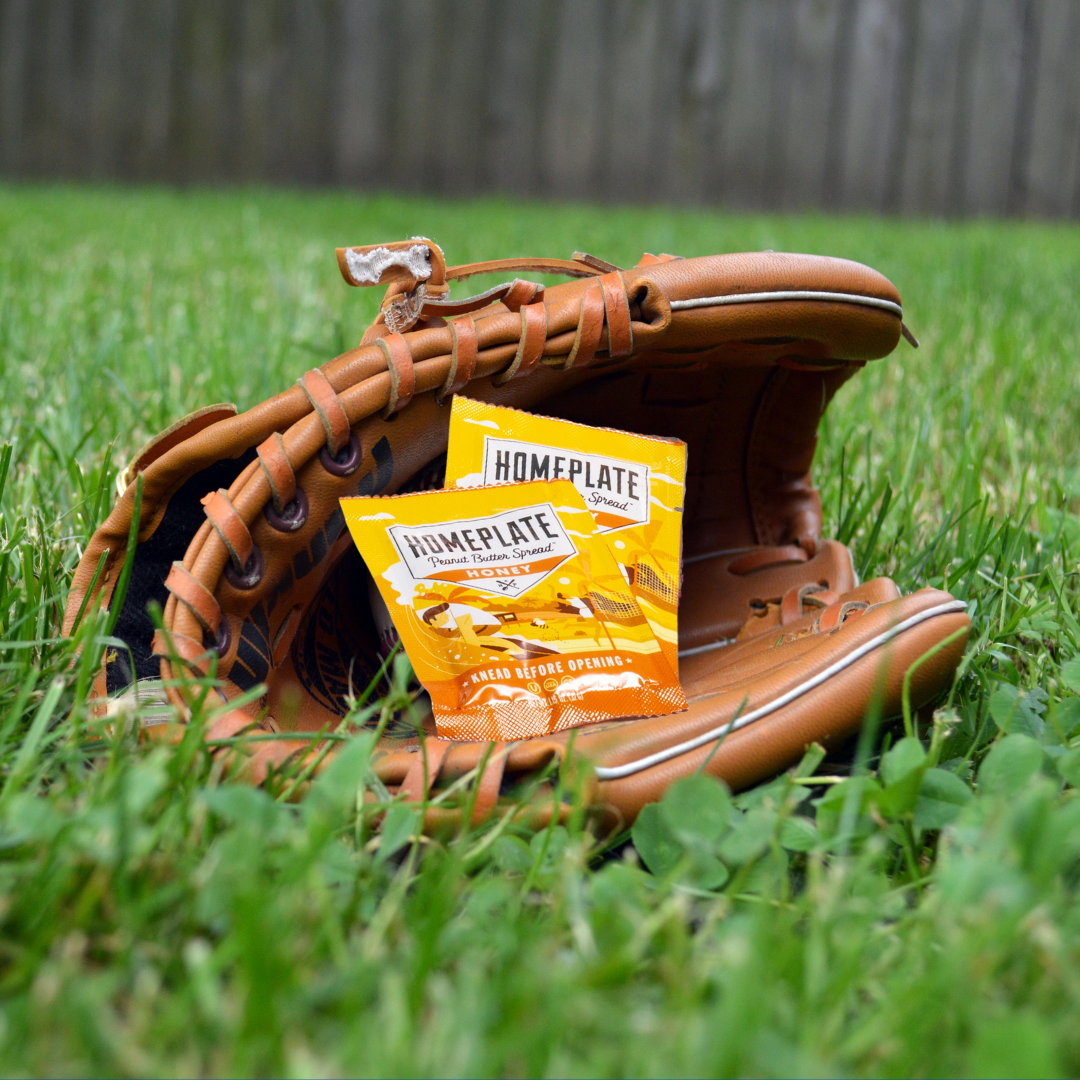 Try Them All
HONEY

Ingredients: Dry roasted peanuts, cane sugar, honey, palm fruit oil, salt.

Regular price

Sale price

$22.99 USD

Unit price

per

CRUNCHY

Ingredients: Dry roasted peanuts, cane sugar, palm fruit oil, salt

Regular price

Sale price

$22.99 USD

Unit price

per

CREAMY

Ingredients: Dry roasted peanuts, cane sugar, palm fruit oil, salt

Regular price

Sale price

$22.99 USD

Unit price

per

MIXED

Ingredients: Dry roasted peanuts, cane sugar, (honey), palm fruit oil, salt

Regular price

Sale price

$22.99 USD

Unit price

per